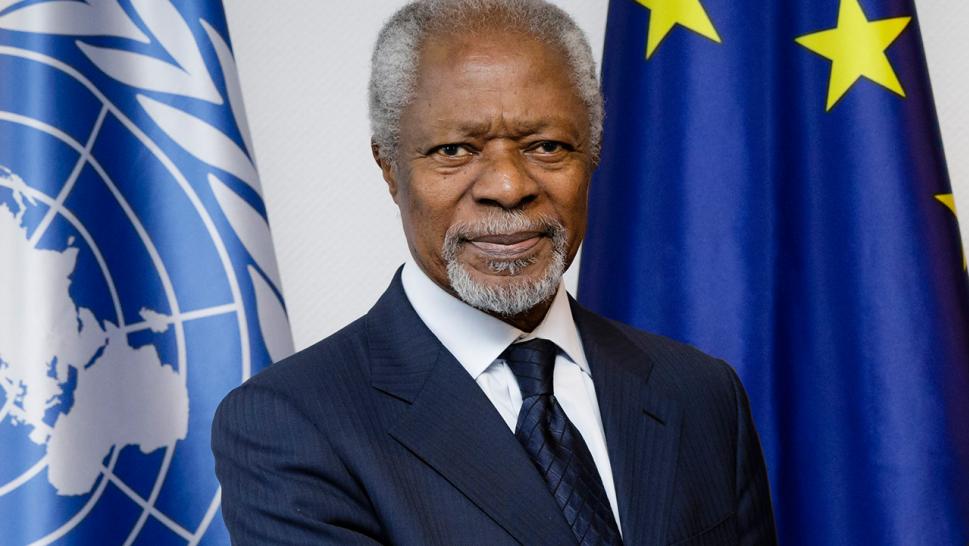 The Royal Thai Government and the people of the Kingdom of Thailand are deeply saddened to learn of the demise of Mr. Kofi Annan, former Secretary-General of the United Nations and Nobel Peace Laureate.  Mr. Annan was a global statesman and a true champion of multilateralism.   During his years at the helm of the United Nations, he strengthened the Organization's work in the areas of development and the maintenance of international peace and security as well as advocated human rights, the rule of law, and the universal values of equality, tolerance and human dignity as elaborated in the United Nations Charter.  He also initiated a reform of the United Nations to improve coordination and coherence, and in his own words to « bring the Organization closer to the people ».
Mr. Kofi Annan was a good friend of Thailand.  He visited the Kingdom several times both on official visits and to attend international conferences.  In 2006, He was granted an audience to present the United Nations Development Programme's Human Development Lifetime Achievement Award to His Majesty the late King Bhumibol Adulyadej, in recognition of His Majesty's dedication and life-long works in contribution to the development and better livelihood of the Thai people.
The passing of Mr. Annan is indeed a great loss to the entire international community. His leadership and legacy will remain a true inspiration for all of us.